When water is sprayed with high pressure on some of the unwanted things on your home's exterior, it can quickly help remove them and clean all the surfaces of your home. If you have recently heard about house power washing services, you might be confused about whether they might be the best fit for you.
To ensure whether or not hiring professional house washers can assist you in getting rid of unwanted and filthy substances and things, including paint, mold, algae, chewing gum, grime, dust, mud, and dirt, continue reading. Before you consider availing of the services of house power washing in Houston, you must know the tough things it can help you remove.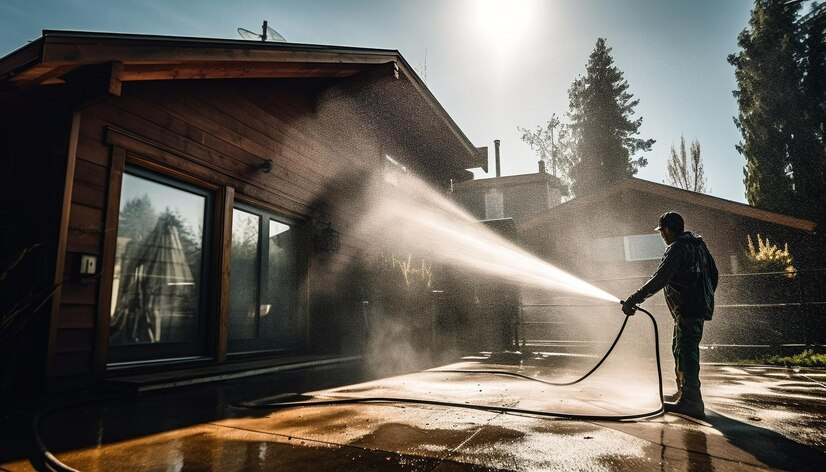 Top Things You Can Remove With The Help of Power Washing Services
The idea of availing of house power washing services to enhance your home's structural integrity and make your household features stand out is a wise decision. But, if you are tired of the stubborn and visually unappealing dirt and stains from your house exterior, here is a checklist of items that will let you know about the tough things it can help eliminate.
1. The Filthy & Disgusting Stains
Often the built-up grime, plant materials, algae, and other dirt-filled substances can leave filthy and stubborn stains on the walls of your home. Since homeowners know how disgusting the unnecessary stains on their home's exterior can be and how they can quickly decrease the value of your home, they can avail of professional house power washing services. The expert power washers can take care of the tough stains by using eco-friendly cleaning materials.
2. The Unwanted Paint Leftovers
Professional house powers are savvy in using a powerful spray, washing detergents, and cleaning the unwanted paint leftovers affecting your home's overall look and feel. To ensure that your new paint quickly gets coated on the walls of your home, consider hiring professional house power washing services.
3. The Stubborn Rust
Since homeowners know how difficult removing the rust from their home's surfaces can get with time, they often wonder whether hiring power washer experts can be a good idea. You might also be one of them, tired of the scraping and scratching caused by forcefully removing paint. If yes, you should know that power washing professionals use a compact jet of water with a narrow-angle nozzle and high pressure to remove the unwanted paint layers.
4. Mildew and Mold Stains
If you are recently observing the growth of filthy mold and mildew and how gradually they are deteriorating your home and ruining the health of your loved ones and homes, consider choosing house pressure washing services. Whether you are witnessing mold growth on your glass surfaces, roofing, exterior siding, and pavers, expert power washers can help eliminate all the dirty mold stains.
5. Dirt & Debris From Your Gutter Clogs
Do you also search for ways to eliminate your gutter issues? If yes, it's time you rely on the skilled experts offering top-notch services of house power washing near me and prevent any clogged gutters in the future. The power washing extensions are the best way to stop the downspout clogs from damaging the proper functioning of your gutter systems.
6. Unattractive Grease & Oil Strains
Consider joining hands with professional house power washers when your concrete driveway, garage areas, and walkways are all messed up with unwanted oil and grease stains. Professional power washers can help remove the dirt-filled grease stains caused by your different lawn equipment and cars. They have the right experience dealing with tough stains and using degreasing detergents.
7. The Damaging Deck Stains
Consider going for power washing to ensure your deck troubles don't get more complex and force you to invest your valuable money in professional deck cleaning and maintenance services. Deck stains are pretty standard, and most homeowners are familiar with them. If you have tried and tested all methods to remove them and still getting no results, consider hiring top-notch house power washing services and achieving the perfect deck finishing.
Hire Our Expert Residential Power Washing Services Today!
Nobody loves to live in a house full of unwanted stains and an unpleasant appeal. If you are also facing trouble cleaning your homes and maintaining their overall lure, consider hiring our top-notch pressure washing experts from Cypress Curb Appeal Services. Our qualified washers are also skilled at delivering the finest and top-class services of house pressure washing in Houston. Contact us today to learn more about our residential and commercial cleaning services.